One instance of Houdini, multiple identical rooms. Go on "Settings->Multiple Screens" to enable this option. All the in-room screens share the same theme, the same countdown timer, the same soundtrack, and the same scheduled events, but different clues.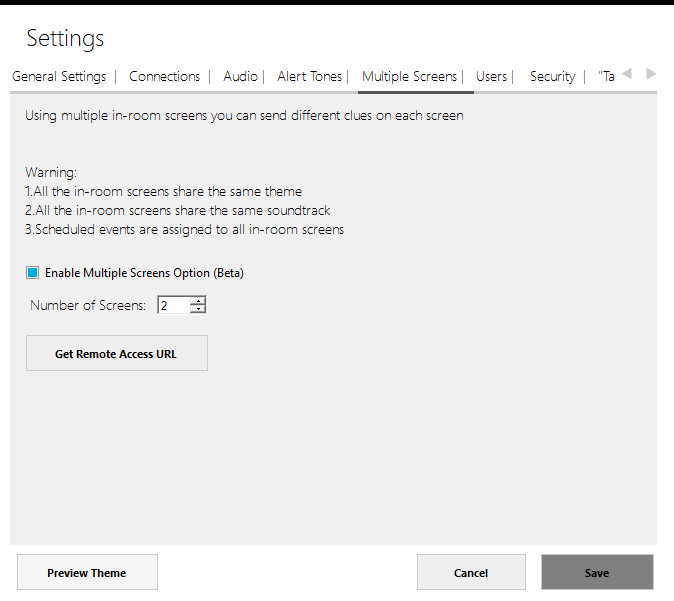 Click on "Get Remote Access URL". Houdini MC will display a different URL for each instance. Use this URL to display the in-room screens in the different rooms.
On the main console, by pressing on the <ID> label, the in-room screen display a unique number. Use these numbers to identify each instance.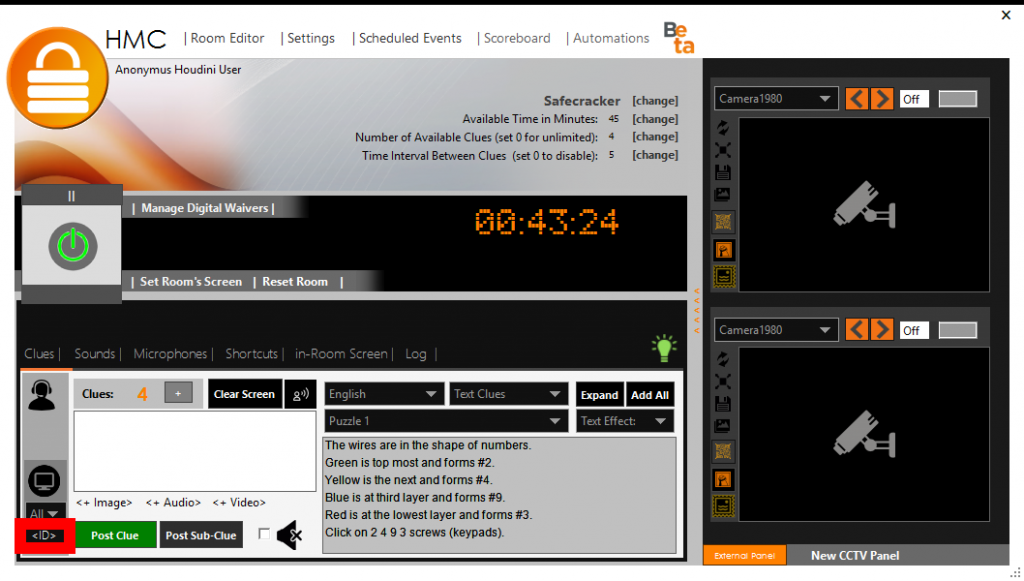 To send a clue on a specific instance, use the drop-down menu, and select the appropriate unique number that corresponds to the screen you want to display the clue.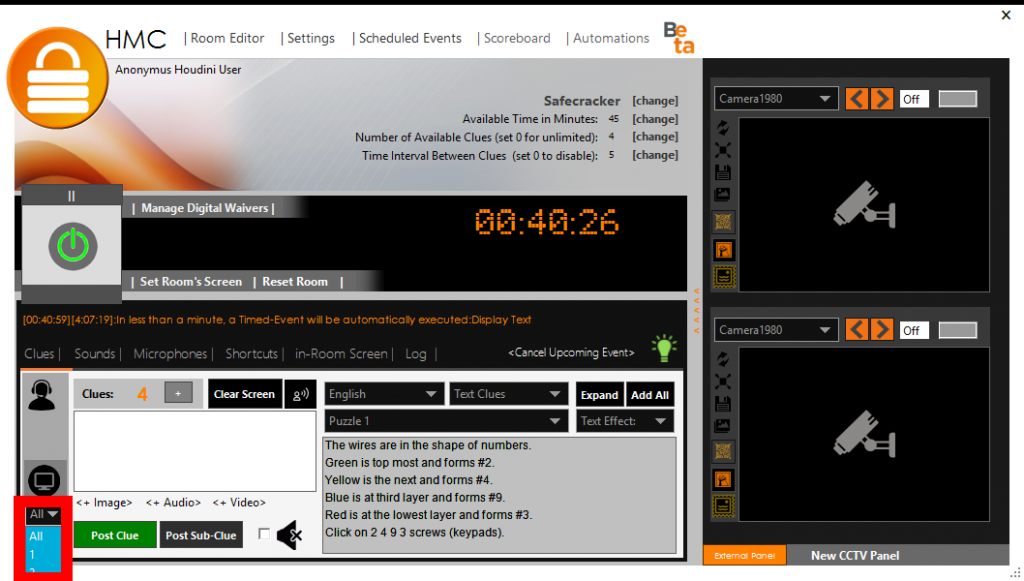 If you want to send a clue to all instances, simply select the value "All" on the drop down menu.